7/7/2000








Official Stand-Alone Patch - Version 1.1 (English) [750 K]
Official Stand-Alone Patch - Version 1.1 (Hebrew) [2 MB]
Official Stand-Alone Patch - Version 1.1 (German) [597 K]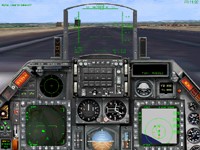 Hebrew Cockpit: F-16D Fighting Falcon (Barak) [763 K]
By: Daab
IMPORTANT: Read the ''readme.txt'' documentation - the instructions are easy, but you must follow them exactly!





Various Tinted Canopies
By: Dinamite
(Converted to IAFCC by Bernard Tan, retouched by Daab)



Custom Double-Color (Orange/Green) Multi-Function Display (MFD)
By: Dinamite
A replacement for the default signle-color green MFD.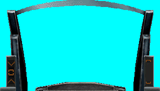 Alternative F-16 HUD
By: Calus Seurs
Replacement graphics for those who don't like the F-16's default HUD shape.


IAF vs. Klingon Empire [149 K]
By: Daab
A challanging tweak which makes enemy aircraft invisible, and by making visual ID impossible forces you to rely on your instruments.





IAF Camo-Commander 1.0 -- Shareware [1.05 MB]
(http://www.gttweb.com/iafcc.htm)
By: Game Tool Technologies (GTT)
Management utility, allows active switching of the 3D aircraft schemes between the default textures and alternative ones. IAFCC does support custom schemes besides those which come with the original utility.