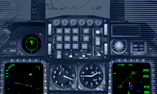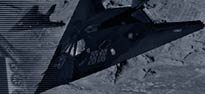 Unofficial Company Profile of Pixel Multimedia, Ltd.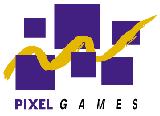 Pixel Multimedia
4 Ha-Rekhev St.
Tel Aviv 67771
Israel
Tel: 972-3-5377716
Fax: 972-3-5377768
http://www.pixel.co.il/



Pixel Multimedia, Ltd. officially became a business in Israel in 1992/3. It started out on television: mainly doing post-production work for commercials and TV programs in Israel and abroad. Three years later, the company entered the multimedia market and produced some 30 titles for companies like Harper-Collins, Compaq Software, Fisher Price, etc.

Pixel operates these days in 2 floors of a small purple building in Tel-Aviv, near the La Guardia interchange of the Ayalon highway. It employs roughly 70 people, and has a general image of a small company of IAF veterans - which is actually true to a certain extent. Statistically, most of the male employees are indeed experienced IAF pilots in reserve (after years of active duty) or people who served at some capacity in other flight-related or computers-related posts in the IAF or IDF. Pixel still keeps a small-company mentality in the sense that every Thursday afternoon they all gather up for the weekly happy-hour: to hear the obligatory speech and to eat the snacks, and most impotantly to unwind from the week's hard work and have fun together for a little while.

Ramy Weitz is Pixel's founder and CEO as well as a seasoned F-15 pilot. He is the founder of several other successful technology companies in the past decade such as RT-Set, Ltd., a worldwide leader in the creation of virtual television studios. Pixel's ''second in command'' is Yael (Yaela) Amir.








No more than 4 years ago, in 1996, Pixel started developing flight simulators - and it focused on this niche since then and until now. The French company Unimedia invested up to $5 million in Pixel; According to Jil Assoulin, president of Unimedia, Pixel's creativity and its strategic partners attracted his attention and have brought the sides to cooperate. The first product of the combat flight simulators line - overseered by Electronic Arts, Inc. (EA) for its Jane's brand of combat flight simulators - was the much-acclaimed-yet-contraversial ''Jane's IAF''.

To my own personal understanding, IAF was initially intended to be a little 'arcade' in its style, though eventually it was designed as the modern successor of classic old-generation 'survey' simulators such as ''Jane's Fighters Anthology'' (FA). A 'survey' simulator models several planes together in one pakcage, which means inevitable compromises must be made in unifying to a certain degree the cockpit interfaces of different aircraft, so the player won't have to face 8 different radar systems and HUD symbologies (which is exactly the point in the opposite flavor - 'study' simulators).

The weekly magazine ''BusinessWeek'' revealed that the game was examined by the real Israel Air Force before it was shipped out to the public, and that the maps were too realistic as far IAF HQ was concerned. According to the magazine IAF HQ asked Pixel to tune the maps down to 10 meters per pixel because they were too precise and represented a threat to security in assisting Israel's real enemies in planning attacks. ''BusinessWeek'' claims that Pixel's management treated sympathetically the Air Force's complaint and introduced the appropriate changes, in exchange for the Air Force's willingness to supply the company with information about historical IAF operations.

IAF sold 10,000 copies in Israel alone (February 1999) and obviously a lot more copies worldwide (thanks to the timing of a strong sales season, as usual at the end of the year, and thanks to Operation ''Desert Fox'' which still etched in the public's memory); it is considered to be immensely realsitic in terms of terrain details and missions, and has a great gameplay/excitement ratio, although there were several complaints - mainly about an annoying terrain shimmering effect, unrealistic flight models and AI (Artificial Intelligence).

Following the success of IAF, Pixel was comissioned once again by EA. With all the experience and the necessary lessons they had acquired, they started pitching ideas for their next ambitious project - bigger, better, flashier, smarter - ''Jane's IAF 2''. This however quickly changed into a different working title: ''Jane's USAF''. Players noted that many features seem to be 'cut and pasted' from IAF (no wonder, since IAF served as a base platfrom for the designers and programmers) but USAF did evolve beyond the scope of IAF in a huge way in many areas.

For one, whereas IAF's terrain graphics were heavily criticized, USAF is praised by all as having an amazing graphical engine - both in quality and in tolerance for low-end systems; indeed its most prominent quality is 'eye-candy' and some claim that even simulators which were released after USAF still can't fully compete with its appearance. Even the new GUI (Graphical User Interface) was completely changed a couple of times. And a noticeable uniqueness in USAF is its size: the game arrives on 2 CDs, requiring 1,145 MB (more than 1 GB) of disk space for a full installation (and a mere 415 MB as the minimal install size).

However, 3 major improvements stand out in an overall comparison with other existing titles: (A) USAF utilizes extremely sophisticated and versatile multiplayer options that extend its face value in a big way. (B) The in-depth records of pilot performance statistics are simply unsurpassed - they cover all the information one might ever wish to examine, supplying tables and graphs; not only that, USAF players can also compare their skill and performance online with other players. (C) USAF's database deliberately uses a very powerful open-architecture design, utilizing logical OOP (Object Oriented Programming) structures as well as popular and easy-to-modify text and bitmap file formats; in my personal opinion this is one of USAF's more undeservingly under-appreciated qualities.

All in all, except for co-op laser designations USAF doesn't introduce many exclusive in-flight innovations that should put it in the pantheon of combat flight simulations (although it does incorporate all of the latest trends and advanced features to date). From the very beginning it was clear that its goal is to concentrate on the non-'hardcore' sector of virtual pilots: to create a state-of-the-art 'survey' simulator that in all respects will be in the same league as current top 'study' simulators which usually receive more focus. USAF appeals especially to novices and moderate flight fans who can't keep up with the demands of games like Falcon 4, but a lot of effort was made so it will also target the large market of gamers from outside the 'simming' enthusiasts community who were mostly deterred by this not-so-popular genre of computer games.

According to an article about Pixel and USAF in the Israeli daily newspaper ''Ha'aretz'' (''Captain Internet'' supplement) from 7 December 1999 (probably the first announcement internationally), Pixel enagaged in the first stages of making a new title - expected to hit the shelves on November 2000. This title is developed under heavy secrecy and no details whatsoever are released regarding it, ''except for the fact that the next game will also be a flight game'' (direct quote).








Take-Two Interactive Software, Inc. (T2) is an integrated global developer, marketer, distributor, and publisher of interactive entertainment software games and accessories for the PC, Sony PlayStation, Nintendo 64, Nintendo Game Boy Color and the Sega Dreamcast. Headquartered in New York City, the company publishes and develops products through various wholly owned subsidiaries including: Rockstar Games, TalonSoft, Joytech and DMA Design. The company has released titles in a variety of genres, including Grand Theft Auto, GTA2, Railroad Tycoon II, Monster Truck Madness and Thrasher: Skate & Destroy, and intends to release new titles, including Oni and Halo, and titles based on the Duke Nukem franchise and Austin Powers movies. It maintains a publishing and distribution partnership with, and 19.9% equity interest in, both Gathering of Developers (the Dallas-based corporate union of six of the world's premier game development companies) and Bungie Software. The Company's Jack of All Games global value added distribution arm maintains sales and marketing offices in Cincinnati, New York, Toronto, London, Paris, Munich, Oslo, Stockholm, Copenhagen, Milan and Sydney.

On 9 March 2000, T2 announced that it has agreed to acquire Pixel for approximately $50 million (consisting an amount of $4.45 million in cash plus 2,563,849 shares of T2's common stock). According to an interview with Ramy Weitz by Shahar Smooha in ''Captain Internet'' (28/3/2000, issue no. 160) these stocks effectively turn Pixel into the owner of Rockstar Games. The deal was officially finalized and closed on 15 March 2000, and effective immediately T2 announced that it has completed the formation of its new subsidiary Broadband Studios, Inc. (BBS). BBS will be the combination of T2's following subsidiaries: Rockstar Games, DMA Design and Pixel Broadband Studios, Ltd.

When asked what would this mean regarding Pixel's Israeli employees, Ramy Weitz stated: '' Until now we've divided our time equally between developing technologies and developing games. From now on the emphasis will shift to the creation of technological infrastructures. At Pixel Tel-Aviv we'll deal now more in technology and less in games.''

The newly formed BBS, with worldwide headquarters in London, will independently focus on the creation of interactive entertainment software and broadband technology. BBS intends to market Jive, and will continue to develop and publish original content for next-generation video game consoles under its Rockstar Games brand, with particular emphasis on the ongoing development of tools and technologies for the delivery of its own games and third-party games to consumers who have, or will have, broadband access. BBS will pursue relationships with European and US broadband service providers to market and deliver its products to the multiplayer broadband consumer of the future. BBS maintains development offices in Tel-Aviv, Toronto, and Edinburgh, U.K., and production, marketing and business development offices in New York City, San Francisco and London.

T2 also announced that it has appointed Ramy Weitz to serve as President of its newly-formed BBS subsidiary. [The following is an excerpt from the company press release] ''In his new role as President of Broadband Studios, Inc., Mr. Weitz will be responsible for the day-to-day operating activities of the newly formed company. Mr. Weitz's responsibilities will include the expansion of BBS's management team, the further development of its broadband gaming delivery initiatives, the oversight of its Pixel Broadband Studios Tel Aviv based technology development studio, and the marketing of broadband technologies, content and services to broadband service providers around the world. Mr. Weitz will report directly to the Board of Directors of Broadband Studios.''

This acquisition was fueled by T2's desire to obtain Pixel's proprietary Jive technology.

Jive is a proprietary technology platform designed to give high-speed, high-capacity digital broadband network operators the ability to offer real-time interactive games on-demand. The platform allows for subscription-based multi-player games, single-player ''pay-for-play'', and provides tools to support online gaming communities. The technology also allows existing game titles to operate on broadband networks without requiring end-users to actually download and install the software. Pixel Broadband Studios' software operates on multiple broadband access technologies including satellite, cable and telephone, as well as interactive devices such as personal computers, television set-top boxes, video game consoles and cellular telephones.

Simply put, Jive enables cross-platform integration between servers of online multiplayer games over the internet. In effect, Pixel will build a global network that will host tournaments, log statistics and support online communities of players. The model uses Persistent Channels and nurtures around them virtual communities which play the game continuously, with vast teams of support staff (16-17 for each channel) to keep the channel alive and active over long periods of time.

Pixel is working these days on the beta version of this ambitious project, which is expected to go public around September or October 2000 under the name ''Power Play Network''.

ATTENTION: You can find a (sort of a) continuation of this profile in another page in this site, which deals with the question of Jane's USAF future support. Get involved! Click here to go to that page!





SOURCES (other than my on knowledge):