Jane's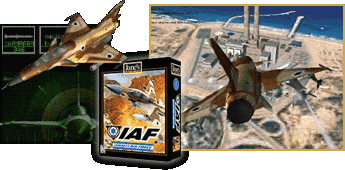 IAF

Common Israeli Patch Error




This information is based on a solution offered by the 257th ''Raging Bull'' Virtual Squadron.

For some reason, the version 1.1 patch doesn't work properly for many Israeli users: it stops when the patch tries to update the game's executable file IAFJETS.EXE and displays the following error message: ''Old File not found. However, a file of the same name was found. No update done since file contents to not match.''

Electronic Arts know of a similar bug and suggest this: if you have installed the game to a drive or a directory other than the default (C:\Janes\IAF\), make sure that when running the patch you browse to that drive/directory so the patch installer will know where to patch the game. Installing the game to a non-default directory and then trying to patch the game to the default directory will cause the ''Old File Not Found'' error to appear.

So the first step is to install the game in its default location! But if the patch still doesn't work here's a fix for this quirky problem: after partially applying the patch (and getting the error message), manually overwrite the game's IAFJETS.EXE executable file with a patched version of this file, and run the patch again. This should fool the patch program into thinking it already updated the offending executable, and complete the rest of the patch.

Now you think ''and just where will I find a patched version of the IAFJETS.EXE file?'' Well you're in luck, just click here and download it (1 MB).

CAUTION: This zipped file is compliant only with the Hebrew version of Jane's IAF!! Remember to backup your original IAFJETS.EXE file just in case!!