Daab's site for fans of the IAF and Pixel Multimedia flight simulations
This site utilizes frames and Java, and is best viewed with Internet Explorer 5.0+ .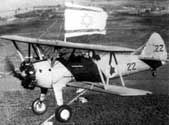 NOTAMS (Notices to Airmen) - A Few News Items!
17 September 2000 - Triangle Wheels Bug-Fix
I've created a new little bug-fix for USAF, which eliminates the triangle wheels on some aircraft, as wells as a few other graphical glitches that involve transparency in bitmap skins. For more precise details, check out the readme file. This bug-fix is now available for downloading, have fun.
9 September 2000 - Site Transfer, Yet Again
Due to the many complaints I received regarding the poor reliability of the Xoom servers, I'm forced to relocate my site back to Tripod. At least now there'll be no hastle with pages and pictures timing-out. If you remember, Tripod has a nasty dowloading policy: instead of automatically getting the file, you're referred to an ad page with a link to the desired file (which kinda kills the whole idea of smart, non-browser downloads with a resume option)... But have no fear, for the time being I'm keeping the actual download files on Xoom, which will function as a mirror site.

To sum things up, currently you can surf to ''Blue &amp White'' from both of the following URL addresses:

http://daab1.tripod.com/
http://members.xoom.com/bluewhite1/

6 September 2000 - Resume-Download Support
Yep, finally there should be support for resume-download programs such as Go!Zilla, instead of exclusively using your browser's limited downloading ability. And while I was at it I also retouched a little bit the downloads area.

Oh yeah, of course, how could I forget... New USAF skins: MLK's European trees (Ground Forces section), and a bunch of cool F-16's from the 172nd Squadron and Joe Seeger!
1 September 2000 - Comrades in Arms


In memory of 3 warriors who died during an operation on the Saturday night of August 26th, by friendly sniper fire: Roi, Neev and Liron.

And in memory of all the other casualties of the IDF special unit ''Duvdevan'' since its foundation in 1987: Doron (3.7.91 - diving accident), Eli (8.7.92 - operational misidentification) and S. (98 - suicide).

These people dedicated themselves daily and without reward to a humanly unimaginable volume of surreptitious, cunning, daring and dangerous combat operations in an ever-changing, impossible environment, with virtually no margin for error.

Tihiye Nafsham Tzrura Bi'Tzror Ha'Haim.
Monthly Traffic Statistics (August 2000)
Total Traffic Statistics (Since 10 March 2000)
Page Views: 1,627
Daily Unique Visits: 528

Page Views: 9,369
Daily Unique Visits: 3,405

CLICK HERE: August 2000 news archive!